Just Keepin' It Real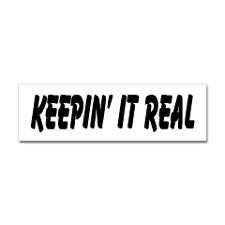 We all have times in our lives when we face the darkness.  The past couple months I have not been myself.  I keep running into walls created by my own mind.  I make plans with myself and then fall back, brush myself off and go again, and fall once more.  It seems that I have been running in circles for awhile and haven't been able to figure out why.  Then this morning, while I was laying in bed sick, it dawned on me.  I started to care what others thought about me.  I started doing things for looks, not because it was right.  I was being fake, I was talking the talk, but being lazier then acceptable in my own mind.  I haven't been writing quality stuff, I have been in what seems like a blender of emotions.
   My only question, is why the hell did this happen?  I didn't pick up again, I didn't start using, I stayed clean through the whole ordeal, but my mental exercises were out of shape.  I was slacking on my own mental health.  Was so worried about helping others that I put myself on the backburner.  THIS was my greatest stumble.  This isn't by any means an excuse for this blog being shitty the past couple of weeks.  I'm just being real with you people.  And I want to apologize for getting mentally lazy. 
Now, it seems that this little funk has been just what I needed.  It was the first funk since getting clean, and it has taught me that I can't get lazy because I have so much to give.  So much love to share with all of you, and so much more to learn.  A true ahh haaaah moment! 
Thanks for sticking around everyone, things are about to go places thanks to you.