No Boundaries- Post 1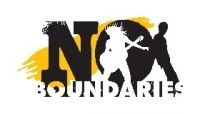 As most of you know, this past weekend was a special one for me.  Jess turned 24 on Saturday the 9th of October.  This day was also my personal test.  First off I want to thank her for letting me sign up for this race, knowing that it would be on her birthday, 350 miles away from home and that I would be on the course running the majority of the day.  This race was a personal milestone for mileage and I can not tell you what an experience the 50 miles were.
Before the experience, I had convinced myself that no matter what the circumstances were, I was going to finish this race.  I would then take the time to write about the race and how I felt during it.  Truth is, the race hurt like hell.  I was in a ton of pain, with a smile, and about 85% of the course was uphill.  That pretty much sums it up.
What I want to really talk about in this first post about the race is the people.  The people that  I had the PRIVELEDGE of meeting and talking with also had reasons  of their own to run this race. 
At around mile 14 I had caught up to 2 strong looking men running together.  One was about 6'4 and built, the other was my height, a towering 5'8 and a little bit thinner than I.  We began the small chat that runners do, mostly about the unbelievable scenery.  One thing led to another and I became aware of what kind of men these guys were.  They were both NYC firefighters who honorably worked on 9/11 and the clean up that followed.  This is honorable enough, but the men, because of the services they provided, now have lung problems because of the toxic fumes they inhaled at ground zero. 
So what do they do?  They run ultra marathons.  Haha my kind of guys.  These guys were hard as nails, but nicer than your Grandma.  They knew that I was flying solo out on the course, (no tag along vehicle with people bullshitting and telling you you look great haha, or handing you fresh socks and fresh sneaks) so these guys hooked me up with a couple of gels.  They were nice guys to say the least.  Throughout the rest of the race we would pass each other and then lose sight of each other.  But for the last 10 miles we were relatively in the same area.
At mile 16 I came running around a corner to hear a proud mother, wife and 2 children of a racer screaming their heads off.  They were so proud of this guy and he stopped and gave them each hugs and kisses.  I ran by smiling at the sight, he caught up to me and we stayed together up the infamous Bopple Hill, (which is practically straight up at mile 17).  I said to him, "Seeing your family must have been awesome, if that doesn't give you motivation, then nothing will."  He laughed and explained to me that he didn't even know they were going to be there, they surprised him on the route and it was something he desperately needed.  He said he was in bad shape, and it was way too early to be hurting in this race, I gave him a pep talk and we continued on.  He too was from New Jersey, told me about his life and how this was a test of his personal will. How he had always been over-weight and that he had lost 100 lbs the past 3 years.  We talked about the false boundaries people fall prey to. How 50 miles really was nothing if you thought about it.  It was just the talk that I love to have with people. I just added my 2 cents of, "just keep moving forward, no matter what, get across that finish."  I left his side and continued on down the route.  I found out the following day that he had finished the race.  I was so proud of him, he did the damn thing.
Throughout the race, I often thought of the various reasons the other runner had for  running this race.  People had beat cancer, beat debilitating injuries from car accidents, lung issues from ground zero, and some just wanted to feel alive.  This race was exactly the medicine for that.  Being out in the mountains, seeing nature at it's best and pushing your body to an extreme made you feel more than alive. It made you feel eternal. Like nothing in this world could come between you and your goal.
I asked each person if this was it, if this was the peek of their aspirations as far as running and most had said that this was it, that 50 miles was more than enough for them. Maybe I am crazy and maybe it's the addict in me, but I had an itch for this, and  they returned the question to me, and of course, me being the bull-headed guy I am returned the question with my idea of finishing Badwater.  Each person looked at me like they had seen a ghost. Badwater?  That race is insane.  Insane I thought, a smile coming over my face each time, I would reply, "No Boundaries."
This is the first of many posts about the race, We also have tons of footage and pictures we would like to share.  I am still going through most of the footage, so bare with me. Jess documented every mili-second of this weekend. SO don't worry it will be posted!
—– Check back at 6am Monday through Thursday for new posts! —–