Thanksgiving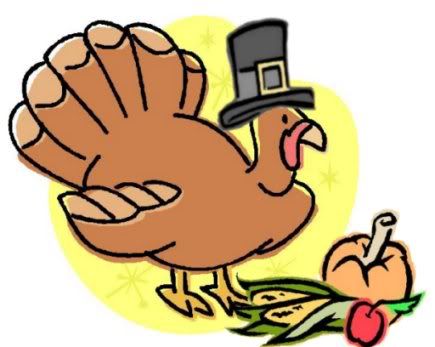 Thanksgiving is upon us.  It's a time of sharing, love and EATING.  In the past I have concentrated mostly on the eating portion of the holiday.  When I think back to my childhood and what I remember from the day, a lot of people around the dinner table.  But as the years have passed, les and less of my family is around.  My family has lessened in numbers, the place mats have become scarce compared to 10 years ago.  Many of my family has gone on to another world and we are left with wonderful memories of years past.
Now that I have traveled the road I have made, I understand a little more about life. The purpose of waking in the morning, the goals I have set for my future.  This year as I look around the table, I realize that those that have gone on are not missing the holiday, they are there every year. 
I now realize that it isn't about the food.  It isn't about numbers at the table. It's about sharing some time together and to have a good time.  This year, at your table, look around, be grateful for all that you have, be kind to your family.  You never know when it will be your last time together.  Help do the dishes, help with the kids, and smile and enjoy your time with everyone.  What my goal is this year, is to ask questions about my family.  Try to understand who they are on the inside.  maybe I will learn something I never knew, it's exciting, listen, love and laugh.  Have a wonderful, safe holiday and be thankful that you are there.  Life is full of mysteries, I am going to make the best of seeing my family, you never know when there will be one less place at the table.