This is it…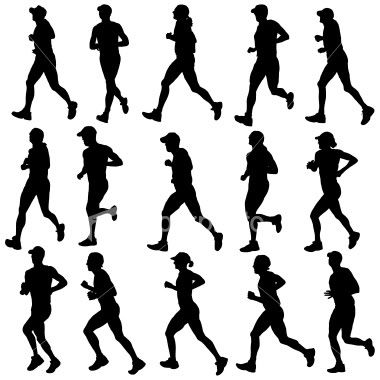 It's 5am and I am wide awake, completely refreshed from a good nights sleep. This is a big week for me. Well, that's an understatement. This is one of the most important weeks of my life. Saturday, I will run 50 miles. I know, I know, I keep saying it, but I don't know if anyone can quite gage how huge this is for me.
Anyway, I figure I will document my week up until my race for all of you to follow along. Am I branching away from addiction? It might seem like it to some, but if you know the struggle, than you can for sure appreciate the survival.
Yesterday I had my normal Monday morning meeting with my probation officer. She asked me the typical questions, administered my urine analysis, and then with a smile asked me if I was ready. She knew how big this week was for me, and she has been great in supporting what I am doing with myself.
Because I am leaving the good ole' Garden State, I had to fill out paperwork that allowed me to do so. It's funny and odd to me at the same time that I have to, for all intent and purpose, get permission to leave my state. But, it is part of my punishment, and I filled out that paper work with a smile and lightening speed.
When I left my meeting, I started reflecting once again. This year has been the most amazing year imaginable for me. It has been a year filled will figuring out who I really am. I have learned more about myself in this one single year, than I have in the previous 26 combined.
Some people understand who they are, and some have to completely self destruct before they realize what life is all about. Apparently I am a member of the latter.
Thanks to the infinite and never fading love from my Jess and family, I am able to live fully and happily. I have worked my ass off on my mental capacity, but without them, I am nothing. This past year, more than anything, I have learned that without love, nothing else really matters. I have learned just how much love surrounds me on a daily basis.
During my 50 miles I will be embarking on the adventure of a lifetime. There is no doubt that somewhere along the route I will be faced with obstacles, both mentally and physically. But, one thing I am now certain of, is that I will not be alone out there. I will say it again, every person who has been there and supported me, will be along for the ride.
So, I am sure that some voice in my head will try to push me to stop, try to fill my head with doubt and pain, but I want  you to know that when this happens, I will not stop. I will travel back to that hospital bed, withdrawing from pain. I will see the looks and the tears on my families faces. I will remember feeling physically and completely mentally defeated. I will remember wondering if I had what it took to survive this disease.
And as I remember all the worst days of my life, I will push forward to complete one of my best. Those thoughts of my past are enough fuel to enable me to survive anything. 50 miles? Piece of cake.
—– Check back at 6am Monday through Thursday for new posts! —–